Viewing 5 posts - 1 through 5 (of 5 total)
Author

Posts

15 May 2020 at 21 h 10 min

#436

jjossie

Greenhorn

TGIF! What's your achievement of the week in the garden?

I've started pruning our lilac tree. It wasn't easy because the trunks were really hard to saw. I'm cutting it low so that the neighbor's garden will have more sun in the afternoon. Yes, I'm forging relationship between neighbors because it's worth it especially if they're nice! 😀

17 May 2020 at 23 h 25 min

#437

Rayne

Greenhorn

Truly, the big stems look hard! Hats off to you! That must have been a good exercise at the same time.

Nothing much here as the hedge was pruned last week. I've just transplanted tomato seedlings to bigger pots. Ready for the garden bed soon.

19 May 2020 at 13 h 57 min

#445

jjossie

Greenhorn

Thank you Rayne, that's nice of you! Finished it yesterday. I had some muscle sore the first 2 days but after that, it was ok. Satisfied with the result; it was a job well done I would say. 😉

Hope you have sweet juicy tomatoes this year!

20 May 2020 at 10 h 57 min

#451

gardeninglady

Greenhorn

Hi jjosie how old is that lilac? You're a courageous lady to do it on your own!

20 May 2020 at 22 h 41 min

#456

jjossie

Greenhorn

I can't say. It was already there when we moved in 10 years ago. Thanks!  🙂

Author

Posts
Viewing 5 posts - 1 through 5 (of 5 total)
Also related to this topic
Wrought iron, an impressive option for the garden
Garden set, pergola, low edge fence, bench, hanging swingset, gate, ornament... Wrought iron multiplies the impact of any garden since it can be worked to fit any style and expectation. The XIXth century is when metalworks turned mainstream, and steel…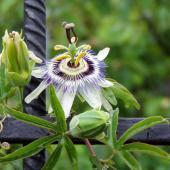 Cloister garden, gardens of old are making a comeback
Wisdom and ancient charm abound in the cloister garden of old. It somehow recaptures a bit of the lost garden of Eden. How can one recreate this quaint atmosphere? Read: gardens for meditation A cloister garden is a type of…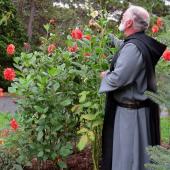 After the holidays, back to the garden!
Getting back home after the summer holidays makes September a special month. Adults get back to work and children prepare their supplies for school. But in the garden, there's quite a lot to do, too! You've been able to savor…
Account
Online
1 User online
Including and 1 Guest
Search the forum
Can you answer these?
Recent Topics