Green Alkanet or Common Bugloss in my garden?
Viewing 3 posts - 1 through 3 (of 3 total)
Author

Posts

Author

Posts
Viewing 3 posts - 1 through 3 (of 3 total)
Also related to this topic
What if we gardened with the moon?
Gardening with the moon, sure! But how? Gardeners have always observed with fascination the impact of the moon on plants they were growing. Vigor, strength, appeal: fruits, flowers and vegetables are much nicer depending on the phases of the moon.…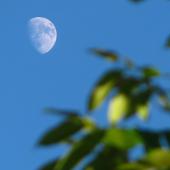 Wrought iron, an impressive option for the garden
Wrought iron multiplies the impact of any garden since it can be worked to fit any style and expectation. Garden set, pergola, low edge fence, bench, hanging swingset, gate, ornament...  The XIXth century is when metalworks turned mainstream, and steel…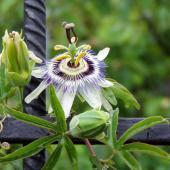 Garden with your kids
Nice weather usually means eating more delicious fruits and vegetables. Why not seize the chance to garden and grow your own together with your children? Having your own vegetable patch is far from being old-fashioned. Actually, there's nothing more trendy…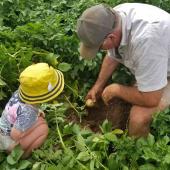 | | |
| --- | --- |
| | Log in or Join |
Discover member gardens
→ Share my own garden
UserOnline
18 Readers online
Including
Pamela
and 12 Guests
Can you answer these?