Hamamelis flowering – in June!
Viewing 5 posts - 1 through 5 (of 5 total)
Author

Posts

June 18, 2020 at 9:03 am

#549

Winter36

Greenhorn

I'm in the UK and have a Hamamelis Pallida. It was planted in a large pot last autumn. Flowered last December/January. It is now fully in flower again in mid June.
I've searched online and can find nothing about this happening. The tree appears healthy. Has anyone experienced this unseasonal flowering? Would love to hear from you if so.

June 18, 2020 at 7:58 pm

#550

Dragonlord

Greenhorn

That's funny I'm not the only one then with plants blooming out of whack.

I don't think it'll help you much though because of what and where I'm talking about… I'm talking dragon fruit cactus blooming a full four months early in the Philippines!

I know the dry season set on a bit earlier than usual but four months doesn't match that change… I'm also at loss because I didn't schedule any work going about pollinating them and all so I'm having to let nature do most of the work for real this time.

June 19, 2020 at 11:21 am

#554

Frenchy fries

Greenhorn

Whether it's early or delay season for flowers and fruits, the weather is what's causing it. I heard several growers who complain about climate change because it's hard for them to anticipate some tasks. In tropical zones, some fruit trees would bear twice if the weather remains favorable for a long time, like long hot season.

In the case of your witch hazel, flowering twice is something I've never heard before. Could it be that you had a sudden change in temperature that triggered the "reflowering"?

Also looking forward to hearing other people's experience on this.

June 20, 2020 at 10:48 pm

#557

Dragonlord

Greenhorn

@winter36 and @Frenchyfries, I found this here that might explain a few things.

"The plants in our large witch hazel (Hamamelis) collection do not all bloom at the same time, nor do they always bloom at the same time every year. Bloom time depends heavily on weather. "

It's from the missouri botanical garden page, actually the first sentence so I guess what you're living through isn't actually entirely unexpected. Seems to me you're just very lucky to get double blooming this year! Congratulations!  😀  😀  😀

June 21, 2020 at 2:40 pm

#558

Winter36

Greenhorn

Thank you, Dragonlord. I have just visited Missouri Botanical Gardens page. I noticed that the flowering is on bare wood, whereas ours has leaves already. As you said, I will look upon the second flowering as a bonus!

Author

Posts
Viewing 5 posts - 1 through 5 (of 5 total)
Also related to this topic
Hemorrhoids, how to treat them naturally
A virtually permanent source of discomfort, hemorrhoids are a dilation of the veins in the anal area (rectum and anus) and  surrounding tissues. This is quite similar to varicose veins that usually appear in the legs, which are also permanently…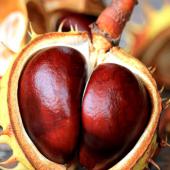 The complete guide to spending June in the garden
Summer's on its way and the garden goes through one of the most beautiful periods of the year. Flowers are in full bloom, shrubs are in their growth phase, fruit trees hint at how plentiful the harvest will be and…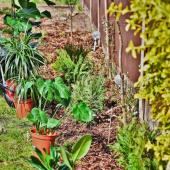 Account
Online
5 Users online
Including Hm Lp and 4 Guests
Search the forum
Can you answer these?
Recent Topics