Olive growing in the pacific northwest, oregon.
Viewing 6 posts - 1 through 6 (of 6 total)
Author

Posts

Author

Posts
Viewing 6 posts - 1 through 6 (of 6 total)
Also related to this topic
Bountiful tomatoes Smart Tip Tutorial
A few minutes is all you need to learn how to grow ripe, tasty, amazing tomatoes. Beautiful tomato fruits will come easy after watching this tutorial showing the season, sowing, watering, staking, pinching to spur fruit-bearing and diseases and harvest.…
Olive tree, the Mediterranean comes to the garden
Olive tree, both potted and planted in the ground, certainly is a kind of tree that garners much attention these days. Olive tree key facts Name – Olea europea or europaea Family – Oleaceae Type – fruit tree Height – 10 to 13 feet (3 to…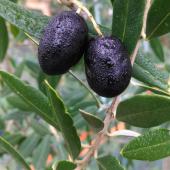 'Picholine' olives, a taste of Provence
Picholine olive is a special olive variety native to southern France. Consumers are often unaware of the fact: olive oil from Nîmes was awarded in 2004 the title of "controlled designation of origin": Appellation d'Origine Contrôlée (AOC) in French. This…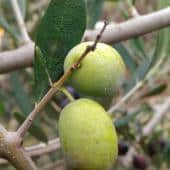 | | |
| --- | --- |
| | Log in or Join |
Discover member gardens
→ Share my own garden
UserOnline
8 Readers online
Including
Can you answer these?