prune clementine to grow branches … en francais?!??
Viewing 4 posts - 1 through 4 (of 4 total)
Author

Posts

April 14, 2020 at 10:16 pm

#344

Carlie

Greenhorn

Je desire l'anglais, s'il vous plait. Nouveau 3′ Clementine sans les branches! Le pepinieriste fait partite les branches  –> de haut. Qui apprendre a faire tailler germer les branches??

(J'ai 70 anees; j'ai la francais en ecole 1959 – 1965 et je ne rapelle pas!!)

Au secours!!

Merci.

Carlie

April 15, 2020 at 3:03 pm

#347

Carol

Expert gardener

Hi Carlie! You can actually share your question here in English. I, for one, would be happy to help you if I know the answer. If not me, there could be other people here who could respond.

PS: I don't speak French. 🙂

April 15, 2020 at 4:46 pm

#348

Carlie

Greenhorn

Received new "Easy Peel" Clementine tree last week, 3 feet tall (including root ball in pot, so maybe 2.5′) with one branch. There are leaves, so perhaps there are more branches, so tiny they look like leaf stems. It looks healthy but I'm concerned about  trunk 3/8″ diameter above the graft. Is this normal for a tree this height?

I'm also concerned due to having received a 6 1/2′ tall (dying) avocado tree with a trunk 1/2″ in diameter — 1/2″ the entire length of trunk! — from the same vendor last spring. There were 48″ of naked trunk with 4 spindly limbs near the top of the tree. It appeared the focus of the grower had been for rapid growth in height so they could charge more for a taller tree. My little Clementine looks healthy but I'm seeking advice on how to be sure the new, grafted green trunk grows up strong, at the proper rate, and advice on how to induce the tree to initiate growth of new branches. I really do want it to produce Clementine oranges!  Thank you!  Greenhorn Carlie

April 15, 2020 at 5:35 pm

#349

Fatzo

Expert gardener

I get what you mean when you say you're worried about those spindly trunks! I have exactly the same avocado tree growing in a container and I don't know whether to prune it or not, it's also just a long stem with a few branches popping out of the tip. Difference is I grew it from seed, so it isn't just your vendor telling you stories, that's how they really start off i guess. Why is it dying? Outside in the cold?

For the climentine, yes, it's normal for the graft to have different sizes, the root is taken from a larger tree to immediately feed the variety branch very well. It'll grow thicker in time with more branches coming out of the tree. You can pinch a few tips of branches and that will trigger new branches to the side, that'll help those small shoots to expand and grow. basically you want to trim or cut any branch that you don't want to have. imagine your tree, draw it if you will with a height scale, and whenever a branch isn't going where you want one to be, SNIP!

Author

Posts
Viewing 4 posts - 1 through 4 (of 4 total)
You must be logged in to be able to post answers to this topic. <a href="https://forum.nature-and-garden.com/create-an-account/" class="link">Sign up / Sign in</a>
Also related to this topic
Citrus, oranges, lemon trees… all there is to know
Citrus are magnificent fruit trees native to Asia and introduced to Europe by the Arabic civilization. From there, they spread to America. Like the orange tree, lemon tree and kumquat, most of the time citrus have evergreen leafage and only…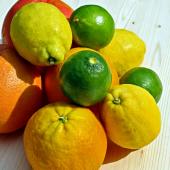 Plums, a sweet delicacy
The plum symbolizes the sun's comeback after winter and colors abound in the plate... raw, cooked, in jam or dessert, the prune has assets that make our taste buds tingle! The plum in a couple facts Production in France (1)…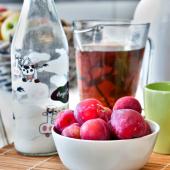 Alsace Damson plum trees
The Alsace damson plum tree, magnificent from spring to fall, offers abundant harvests of damsons. Alsace Damson plum tree facts Name – Prunus domestica Family – Rosaceae Type – fruit tree Height – 16 to 20 feet (5 to 6 m) Exposure…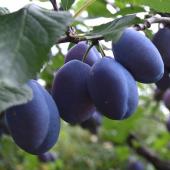 Account
Online
4 Users online
Including C Chick and 2 Guests
Can you answer these?
Recent Topics