Home
>
Trees & Shrubs
>
The seeds in the pods of my mimosa look weird with something red around
The seeds in the pods of my mimosa look weird with something red around
Viewing 2 posts - 1 through 2 (of 2 total)
Author

Posts

Author

Posts
Viewing 2 posts - 1 through 2 (of 2 total)
Also related to this topic
Kitchen plants to grow from scratch – no need to go buy seeds!
Grow plants straight from the kitchen. No need to leave the house to garden! Stay-at-home gardening facts Sow seed – bell pepper, tomato, beans... Make cuttings – ZZ, begonia, dracaena... Sprout scraps – spring onions, celery... Make soil – coffee…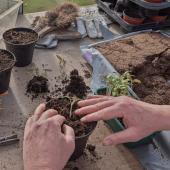 Acacia dealbata, the winter mimosa tree
Acacia dealbata, commonly known under the name winter mimosa tree, decorates our gardens with superb golden yellow blooms from January to March, depending on the climate. Key Acacia dealbata facts Name – Acacia dealbata Family – Mimosaceae Type – tree Height – 13 to 32 feet (4 to 10 meters)…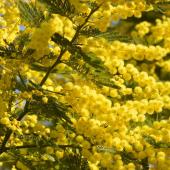 Mimosa tree, a superb flower tree!
Mimosa is one of the most beautiful winter-flowering shrubs, renowned for its exceptional bright gold yellow flowering. Key facts about mimosa Name – Acacia dealbata Family – Mimosaceae Type – tree Height – 13 to 32 feet (4 to 10 meters) Exposure – full sun Soil – well drained and sandy Foliage – evergreen…