This how I learnt to enjoy gardening as a young lad
Viewing 6 posts - 1 through 6 (of 6 total)
Author

Posts

Author

Posts
Viewing 6 posts - 1 through 6 (of 6 total)
Also related to this topic
What if we gardened with the moon?
Gardening with the moon, sure! But how? Gardeners have always observed with fascination the impact of the moon on plants they were growing. Vigor, strength, appeal: fruits, flowers and vegetables are much nicer depending on the phases of the moon.…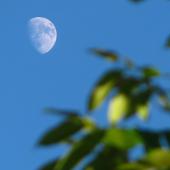 For a sustainable garden
To transform your growing beds into spots of high ecological value, here are a few simple tips and solutions. Common sense applies and points the way to sustainable gardening. It's all about collecting rainwater, knowing your local plants and soil…
After the holidays, back to the garden!
Getting back home after the summer holidays makes September a special month. Adults get back to work and children prepare their supplies for school. But in the autumn garden, there's quite a lot to do, too! You've been able to…