Where to buy Common Myrtle (Myrtus Communis)
Viewing 6 posts - 1 through 6 (of 6 total)
Author

Posts

Author

Posts
Viewing 6 posts - 1 through 6 (of 6 total)
Also related to this topic
Common myrtle, cute shrub, fragrant flowers… edible berries!
Common myrtle is a small, original, flower-bearing and very ornamental garden shrub. Basic common myrtle facts Name – Myrtus communis Family – Myrtaceae Type – shrub Height – 10 to 16 feet (3-5 meters) Exposure – rather sunny Soil: well drained  –  Foliage: evergreen …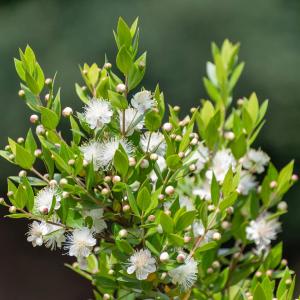 UserOnline
1 Reader online
Including
Can you answer these?