Ficus ginseng bonsai, is repotting now OK, or should I wait?
Viewing 4 posts - 1 through 4 (of 4 total)
Author

Posts

Author

Posts
Viewing 4 posts - 1 through 4 (of 4 total)
Also related to this topic
Ficus benjamina, ideal for indoors
Ficus benjamina is certainly one of the favorite plants all around, and deserves to be taken care of diligently. Basic Ficus benjamina facts Name – Ficus benjamina Family – Moraceae (mulberry family) Type – air-purifying indoor plant Height – 10 feet (3 meters) indoors, 100…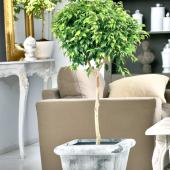 Barberry bonsai, how to grow one from scratch
Barberry (Berberis) can be grown into impressive bonsai specimens. Try your hand on this unusual but beautifulbonsai! Barberry bonsai facts Difficulty – easy Start from – either seedling or old, pruned plant Blooming & fruiting – rare Barberry is most…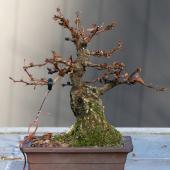 Repotting a prickly cactus
Zounds do those spikes hurt! Coyote and Roadrunner would have loved watching this video that shows how to repot a cactus without prickling your fingers! Pot size, soil mix, and special trick to go about safely repotting your cactus. Works…
| | |
| --- | --- |
| | Log in or Join |
Discover member gardens
→ Share my own garden
UserOnline
13 Readers online
Can you answer these?