Kilmarnock mini weeping willow
Viewing 3 posts - 1 through 3 (of 3 total)
Author

Posts

Author

Posts
Viewing 3 posts - 1 through 3 (of 3 total)
Also related to this topic
Weeping willow, a majestic tree
Weeping willows are absolutely magnificent ornamental trees. Wise Weeping Willow facts Name – Salix babylonica Family – Salicaceae Type – tree Height – 16 to 85 feet (5 to 25 meters) Climate – Temperate Exposure – full sun Soil – moist Foliage – deciduous Flowering – May-June Read also: Willows for gardens both big…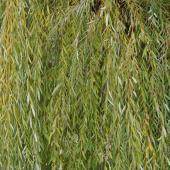 Little weeping tree, why do you cry?
Who doesn't feel a twinge of emotion upon seeing the wavy fronds of a weeping willow sway in the breeze? Those living waves of leaves that great artists and painters have forever tried to immortalize on their canvas? Of course,…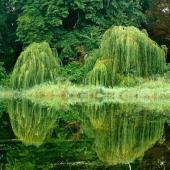 Salix Caprea 'Kilmarnock', a miniature weeping willow
You are certainly familiar with its branches that are covered with velvety catkins in spring... With its tight-bound shape, the 'Kilmarnock' willow is perfect for small gardens and balconies. The weeping variety of the goat willow species, bred in England…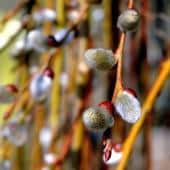 | | |
| --- | --- |
| | Log in or Join |
Discover member gardens
→ Share my own garden
Can you answer these?